Fresh Eyes Part 2: The Metro Experience
Updated: Feb 17
Hey. IT'S YOUR FRIENDLY NEIGHBOURHOOD ASSOCIATE PRODUCER HASIF BACK AT IT AGAIN. That was a bad intro to the second weekly blog post, please forgive me. Hope everything is going great for whoever is reading this so far!
The first weekly blog post was long, I admit. I had to establish certain things like my background and what not. The rest of my blog post will be straight to the point! (I promise. Okay so apparently, this blog post is super long as well, hang in there).
There are two main things I will be talking about in this blog post. First thing would be my experience at the Lazada press conference and the second and probably the biggest thing of week 2 would be...read the title. Okay fine, it would be the Metro TVC shoot that happened on Friday, 25 October.
Let's begin!
I was making my way home from Admiralty MRT station. While I was walking back, I received a notification from our CVP WhatsApp group chat. Jeremiah activated Nicholas and myself for a Lazada press con event.
My first reaction was, "WTF is this about?!"
I was so distracted by the sudden activation and my mind went all over the place as always. I managed to get myself together while still being on the way home and started asking important questions in my head like, "Okay, I have to find out certain things."
"Who is the person in charge?" "Location, what's the programme run down like? What are we supposed to shoot? Which aspect should we focus more on during the event?"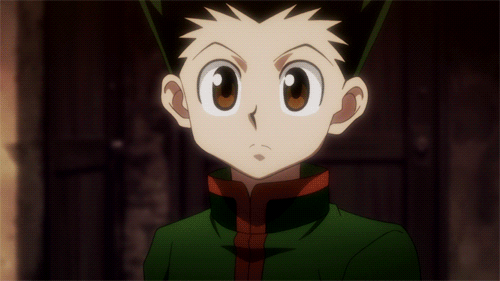 All these questions were popping in my head like popcorn. Ha ha ha. I feel that it wasn't the bad version of over-thinking but rather a good one. Eventually I managed to get most of the details at night and briefed the team quickly for the next day.
The next day, started my morning super early as I had to attend another BNI event as Jeremiah was away. DONE DEAL! A quick one for BNI, I attempted to network and I got 2 name cards hahaha always an interesting time there. The event was held at Singapore Recreation Club (SRC) and luckily for me the Lazada event was just about a 5-10 mins walk.
After BNI ended, I had a quick breakfast and made my way there early to kind of recce and confirm the location with the client. The crew met and we went up to level 3 of NCO Club.
It was a Lazada event alright, the whole floor was clad in Lazada 11.11 branding, pink, purple and cyan were the colours for that day. We met up with Fiona the person in charge and she linked us up with Lazada's agency. After the briefing was over, we were clear of what we were supposed to do and everything went great. Thankful to have a supportive team with Melvin and Nicholas.
Not to forget, we went to Jewel for an SK Group event, the Love and Co opening launch at Jewel @ Changi Airport! It was great as it was my first time being at Jewel, can you believe that?
Now, it's time for the main event. The Metro TVC shoot. This was my first ever experience on a legit "film/commercial video" set. You know how sometimes you watch behind the scenes videos on YouTube and you see all these equipment on set, yup.
My role for the shoot was Production Assistant, it's the entry-level/rookie role on set. My core responsibilities were to prepare dinner, drinks and snacks for the crew. Sounds simple? To me it was an interesting challenge. As usual, I overthink this task as I was constantly googling food choices at Clementi Mall. Not to forget, I kept looking at how fast I can get to the shooting location.
I couldn't stop thinking about these things.
I left class at 4pm and made my way to Clementi Mall. My plan was to get Crave for the halal food and EAT for the non-halal food. But as I was making my way to Clementi Mall, I saw a chicken rice stall and I thought to myself, that's not bad, it's simple and everybody likes chicken rice right? Little that I know this was (kind of) a mistake but more on that later.
Fast forward, I got the packet drinks and dinner. Everything was damn heavy though but I just soldiered on. As I reached the shoot location, I was greeted by the familiar face of Douglas and Wesley. Soon after I met the rest of the crew.
Remember how I said chicken rice was (kind of) a mistake? Well it is. I received lots of reactions from the crew as they distributed their dinner. I was puzzled, I didn't know what was going on. CAN SOMEBODY TELL ME WHY WERE THEY REACTING LIKE THAT. Wes quickly told me that chicken rice was sort of a taboo meal for the crew.
I understood the reason why. I understand how it's frustrating to eat the same thing for lunch/dinner almost everyday (for the crew). SO PLEASE DO NOT GET CHICKEN RICE, TO THE ASPIRING PRODUCTION PEOPLE. I brushed it off and accepted the learning point. Same goes for plain water as well. Remember to get loads of plain water for the crew.
I am not going to describe everything about the shoot as it will be never ending but my take away from it is, everyone is important on set. A production set and the crew are together in an ecosystem. Everyone has to work together to make sure everything goes well and that the client is satisfied with the outcome of the shoot.
I watched how the Art department constantly rearranging the props and the lights, soon after they were done, the cam dept and lighting dept will set up with haste.
I tried to assist as much as I could in terms of ad-hoc duties but I still felt awkward and out-of-place. It's normal, I was in a very new and foreign set environment. One thing I wish I could have done better was to proactively give drinks and snacks to crew and most importantly, the client.
I learned a great bunch from the mistakes I made on that day and if there's another next big shoot, I will correct my mistakes, make new ones and learn from them again. We're not perfect, we're constantly learning. (:
That's all from me today, hope I gave valuable insights from my, fresh eyes. See ya!